Regular price
$120.00 USD
Sale price
$75.00 USD
Unit price
per
Sale
Sold out
Skull Purse
(vegan leather)
a USPFX Exclusive:
Get the SWAG & Apparel
that the on set crew
are wearing
and sharing....

Dimensions:

9.25" x 6" x 7"

Weight: 1.7 lbs

Swag + Apparel Collection:

For the women who love the weird and unusual.
For the men who want to stand out.
We got the swag+apparel that you want and need.
Designed by our own team. 
Wear what we wear. 

For custom sourcing/styling
email us:

info@uspropsandeffects.com
or
go to our contact page

**by purchasing this item you are verifying that you have scrolled to the bottom of the page and read US Prop & Effects "FAQ" page

**by purchasing this item you are releasing US Props & Effects from any liability due to use/misuse

props special effects halloween
Post on Social Media
Contact Us
View full details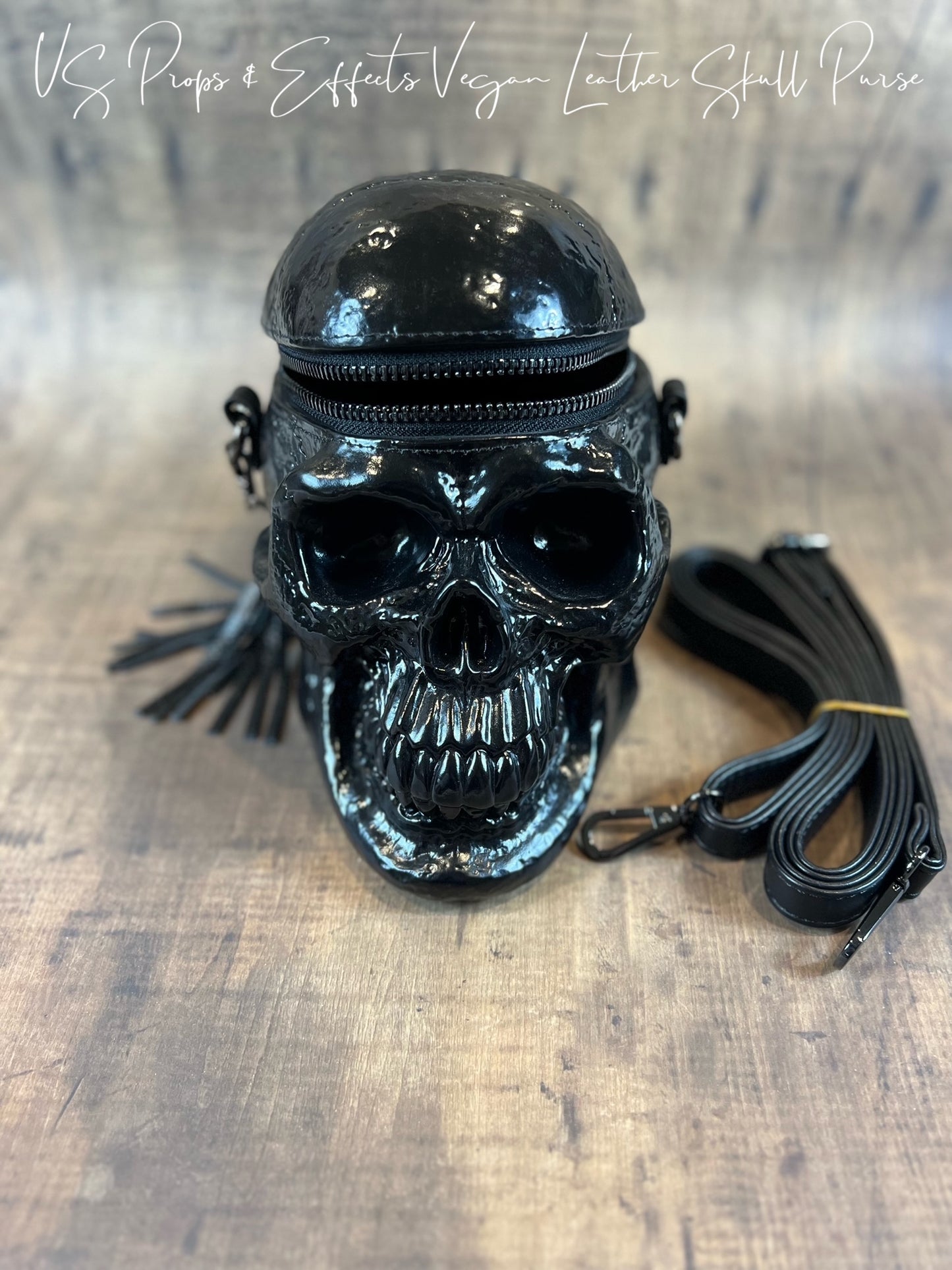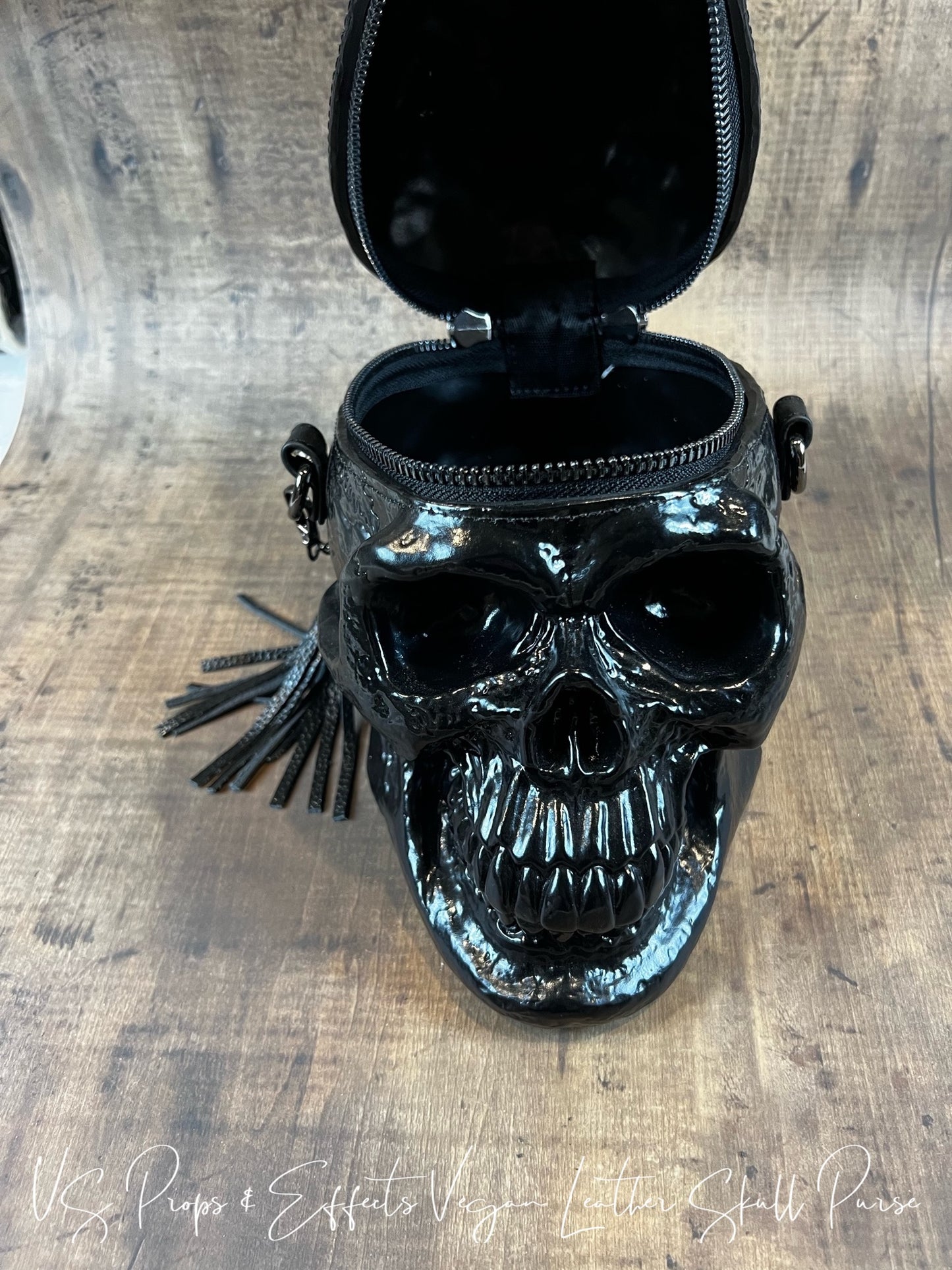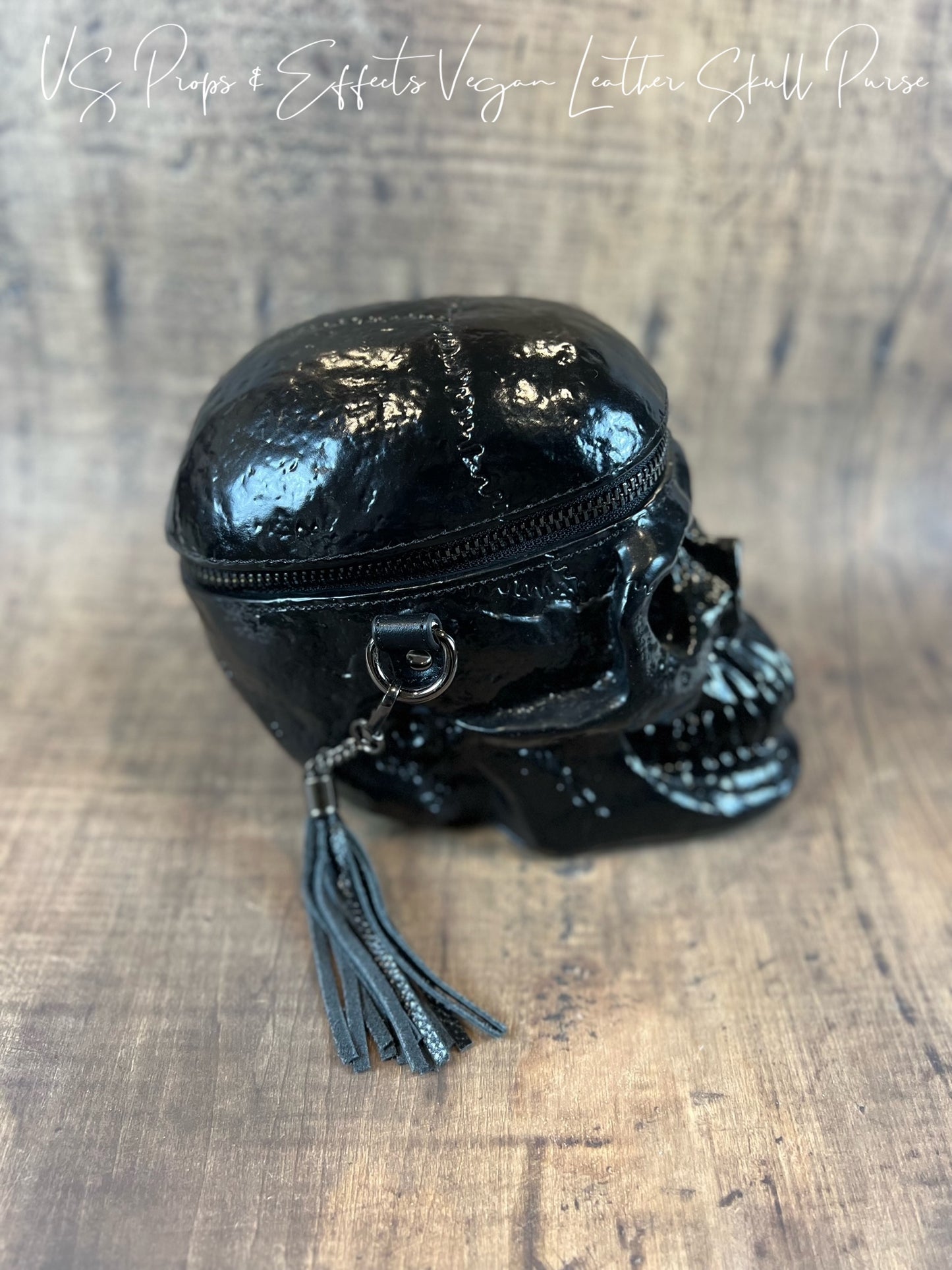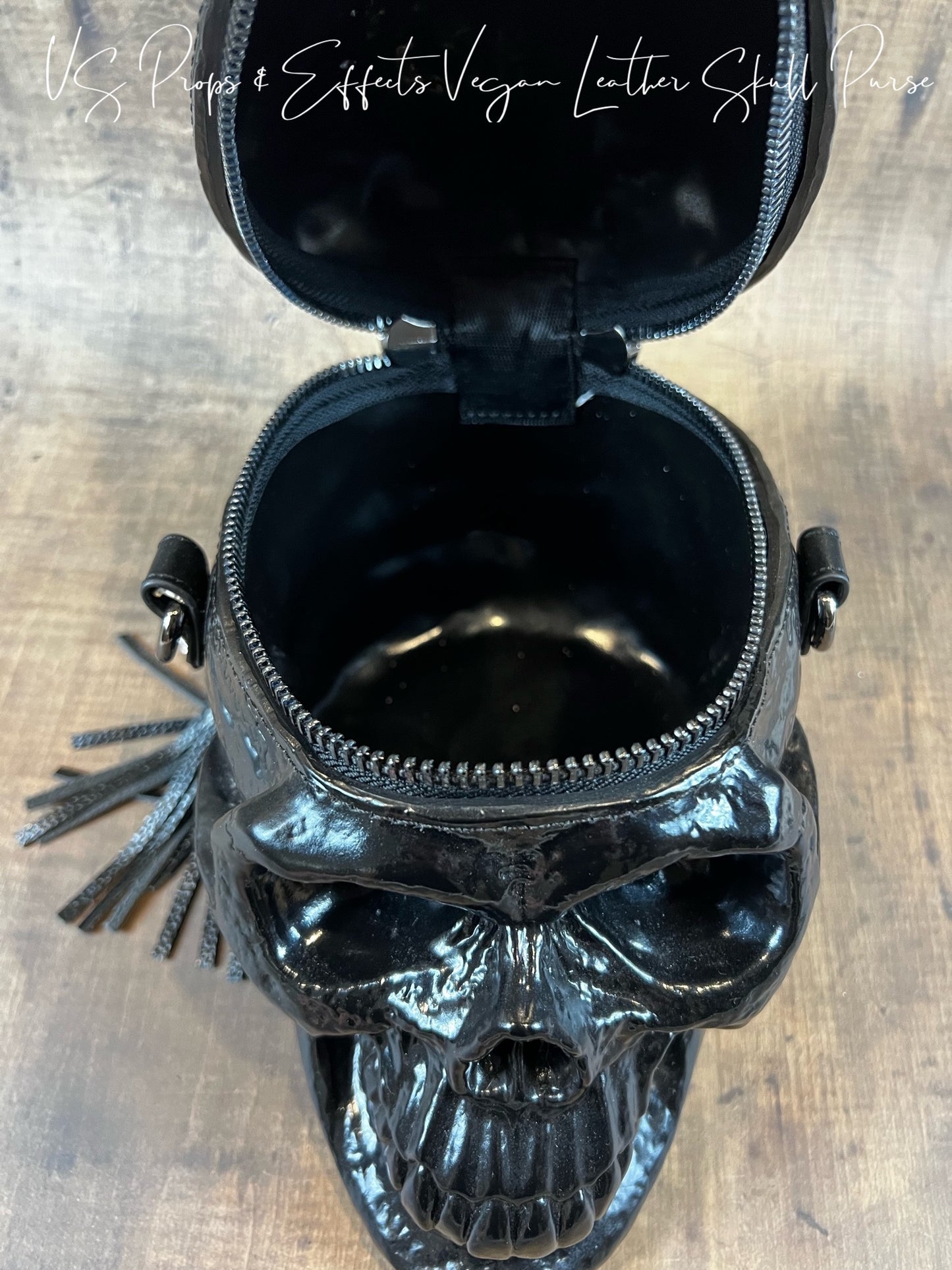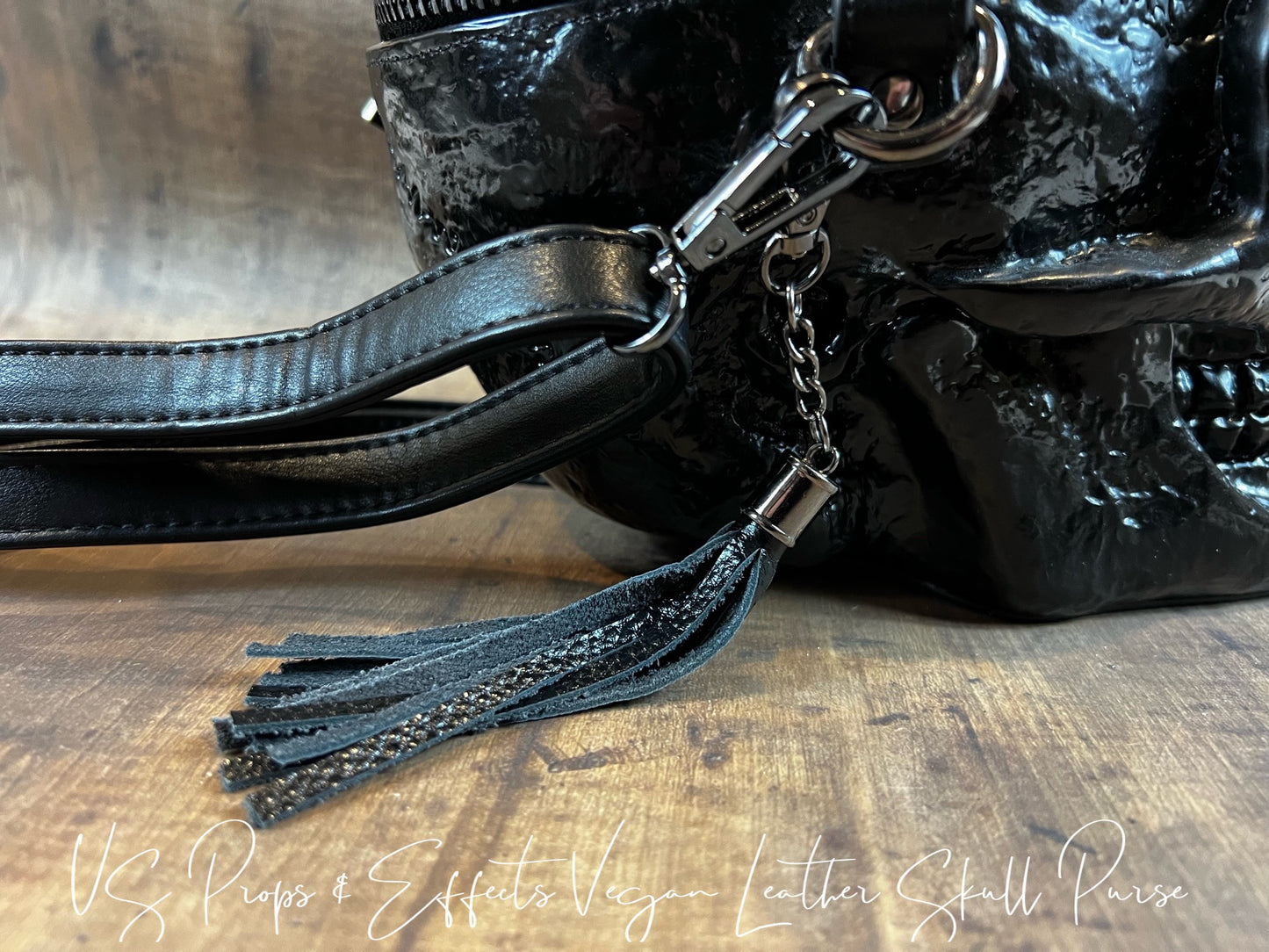 contact
for questions:
chat with us below (bottom right corner)
email: info@uspropsandeffects.com
instagram: @uspropsandeffects
facebook: https://www.facebook.com/uspropsandeffects
feel free to call or text: 615-917-2814
(please include order # if texting)
Shopping @ US Props & Effects Basic Info
How long will it take for me to get my order?

All of our products are handmade in our shop. While we usually have inventory of most of our products, some of our more fragile props are made to order. If you have a specific time frame by which you need your order by- please chat with us (link is in the bottom right corner), we will be happy to assist and see how we can facilitate your deadline.
FYI

fyi

product information:

due to the hand made nature of our products, colors, and variations may vary

due to the hand made nature of our products, returns are not accepted

we use recycled plastics for packaging materials

we do not offer prop rentals, only prop sales 

feel free to inquire about items prior to purchase

use caution with all products
blood can cause staining, please keep off of porous fabric, wash skin with warm water and soap
US Props & Effect is not liable for any injury, accident, or damage that results from use or misuse of a product
for bulk orders- contact us for discount pricing information
for rushed orders- contact us for upgraded shipping information

 

shipping information:

most products are shipped out 1-5 business days from order placement
some of our more fragile prop products are made to order
Shipping Pick Up Days are Mondays, Wednesdays, & Fridays
products are shipped method chosen at checkout or fastest method available
when possible- we use recycled materials/re-use shipping materials for shipping
if you are needing a specific mail service- contact us prior to placing your order
if your item is damaged in transit- contact us and we will file a claim for the package with the carrier
if your order is over $500, extra insurance can be purchased for your shipment
for freight/large orders- contact us directly to arrange shipping
if you are local to Nashville and would prefer pick up/meet up- contact us prior to placing your order
reminder- we are not the shipping company, we have no control over weather delays/possible damage

 

production information:

for bulk/long term pricing-

contact us prior to ordering

for prop master & set design services- contact us directly

for custom creating a prop- contact us directly

for tax exempt orders- please email us your tax resale certificate or tax exempt certificate
to carry our item in your shop- contact us for wholesale/private label pricing
for use as promotional/ film or tv marketing materials-contact us for possible discount
for a w9- contact us prior to ordering

 

police/military training information:

for bulk/long term pricing- contact us prior to purchase
for tax exempt orders- please email us your tax resale certificate or tax exempt certificate
to customize training products- contact us prior to purchase

 

content creator/influencer information:

to collaborate in exchange for free product- contact us
for promotion/to create a custom discount code for your followers- contact us
to customize a product specifically for you/your brand- contact us

 

school/theatre information:

for bulk/long term pricing- contact us prior to purchase

for tax exempt orders- please email us your tax resale certificate or tax exempt certificate 
for customized student prop training kits- contact us
to schedule a zoom with your class and one of our prop professionals- contact us

 

covid information:

possible production & shipping delays  can occur due to covid and local ordinances

 

as seen on: